Magento is a complex and powerful system, which requires a great deal of experience and competence.
Here at Beautiful Websites we have a dedicated team of Magento certified developers who will navigate you through the complexities of building a Magento online store.
Our goal is to help our clients drive sales and increase their revenue, with our vast knowledge and experience developing Magento stores you can feel assured that we will create a product that will convert your website traffic into tangible sales.
We also have the know how to create custom Magento extensions, provide support if you have an existing Magento store and would be happy to give your Magento store a free audit and provide suggestions on how the store can be optimised and improved.
Contact us now for a free non obligation Magento quote.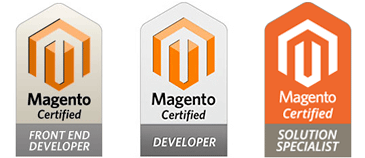 Why choose us?
We pride ourselves in honesty and delivering what we promise, we always work in a timely manner, we treat our clients with respect and we will never spring un-expected costs or prices on you. We will never start doing any work for you unless you have explicitly approved the quote or estimate.
Accumulatively we have over 30 years of experience in building websites and custom software. We don't just talk to the talk but we also walk the walk!
We are the medium through which your concepts are made into online reality
We offer friendly and reliable service and most importantly we abide by one simple philosophy:
WE ALWAYS DELIVER WHAT WE PROMISE